A Window to Tomorrow: The Palladiom Wire-Free Shading System
by Springboard Automation, on Sep 13, 2023 9:57:45 AM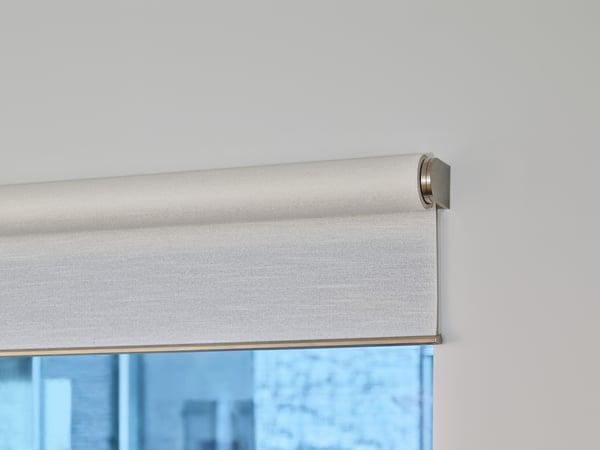 Attention architects and interior designers: Meet the Lutron Palladiom Wire-Free Shading System. With a sharp focus on aesthetics, this system offers unmatched flexibility for installation anywhere you wish and cutting-edge technology, all backed by Lutron's trusted expertise. It's more than just an automated shade—it's a game-changer.
1. The Ultimate Fusion of Design and Wire-Free Functionality
The Palladiom Wire-Free Shading System delivers a unique blend of aesthetics and automation. Especially in older homes or those with unconventional windows, its wire-free design becomes invaluable. Without the need for complex wiring for power or communication, it offers a perfect solution for spaces where traditional systems may be cumbersome. Taking up only 3 1/4" of vertical space, it doesn't just provide functional shading but stands as a statement piece, accentuating panoramic views.
2. Next-Gen Battery Efficiency & Seamless Integration
The shade's brilliance lies in its battery efficiency. Thanks to Active Energy Optimization, it operates seamlessly on just six D-cell batteries, ensuring an industry-leading lifespan of three to five years. And when it comes to battery replacement? It's a breeze. The seamlessly integrated battery compartment ensures easy access without compromising aesthetics. Combined with RF-based communication, it allows for a flawless integration, especially beneficial in heritage homes or uniquely structured properties. Integrated with the Lutron HomeWorks lighting control system, it represents the pinnacle of technology infused with years of research.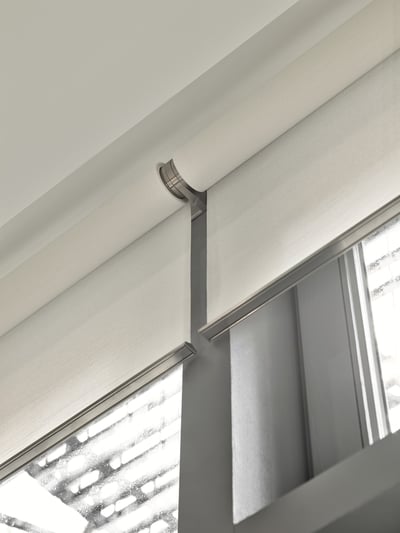 3. Design Flexibility & Craftsmanship
Every shade of Palladiom is a testimony to unparalleled craftsmanship and design. Concealed hardware, integrated RF antennas, and a diverse range of hand-finished bracket materials make each installation a work of art. With options ranging from the innovative Palladiom Bottom Rail to a vast array of finishes, designers are presented with a spectrum of customization opportunities. The expansive fabric palette further offers a boundless canvas for design creativity.
4. Effortless Control with Lutron App
The Lutron App elevates user experience to unmatched levels. Known for its reliability and intuitive interface, it puts control right at your fingertips. From setting up personalized scenes that capture the mood to scheduling your shades to adjust automatically with Lutron's scheduling feature, mastering your environment has never been more straightforward.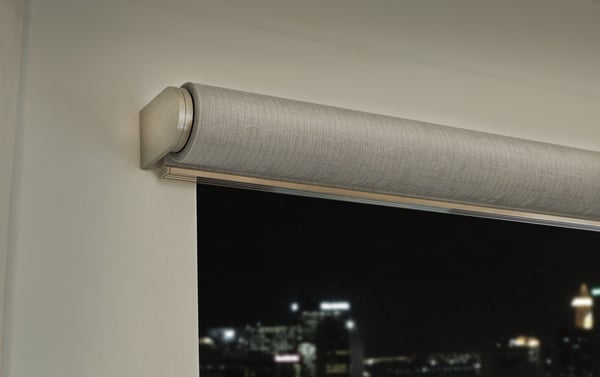 5. Partner with Our Professional System Designers
Designing the perfect window treatment goes beyond just selecting the right shade. Our professional system designers bring immense value to every project. With in-depth knowledge of the Lutron Palladiom System, they work in tandem with architects and interior designers, ensuring a hassle-free design, installation, and programming process. From understanding the nuances of your space to implementing advanced features seamlessly, they guarantee the ideal shading solution, tailored to each unique requirement.
For pioneers in interior design and architecture, the Lutron Palladiom Wire-Free Shading System isn't just a product; it's a transformative solution, harmoniously blending innovation, design, and technology for every space.
Interested in discussing how Lutron's Palladiom Wire-Free Shading System can fit into one of your projects? Call us today: