Project Spotlight: Smart Home Transformation in the Philadelphia Suburbs
by Andrew Formica, on Aug 23, 2021 8:07:25 AM
In early 2020, one of our long-time clients asked us to help with a new construction home in the suburbs of Philadelphia. We had recently helped him with an apartment, and he wanted this home to be cutting edge in every way. This meant intelligent lighting control, automated window treatments, whole-home audio, and custom entertainment solutions.
---
Creative Solution for Automated Shades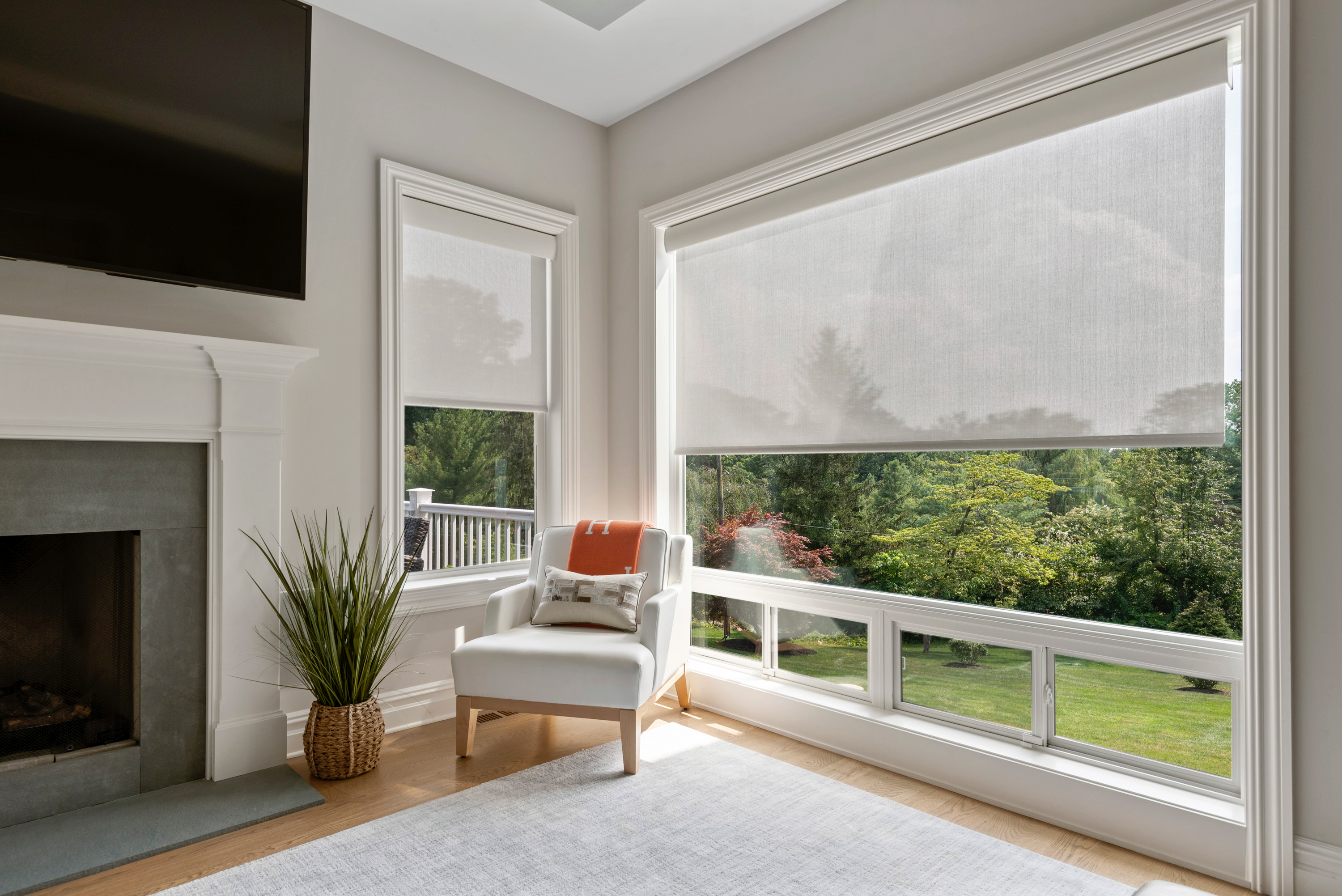 This home would be over 6500 square feet and the homeowner wanted every window to be treated with automated shades that lean modern in an overall transitional aesthetic. Our lead designer stepped up with a truly creative idea to achieve this by inverting the orientation of the shades. That way the shiny luster of this particular fabric would face inwards, thereby achieving the homeowner's vision.
---
Smart Control With Glass Keypads, Phone, and more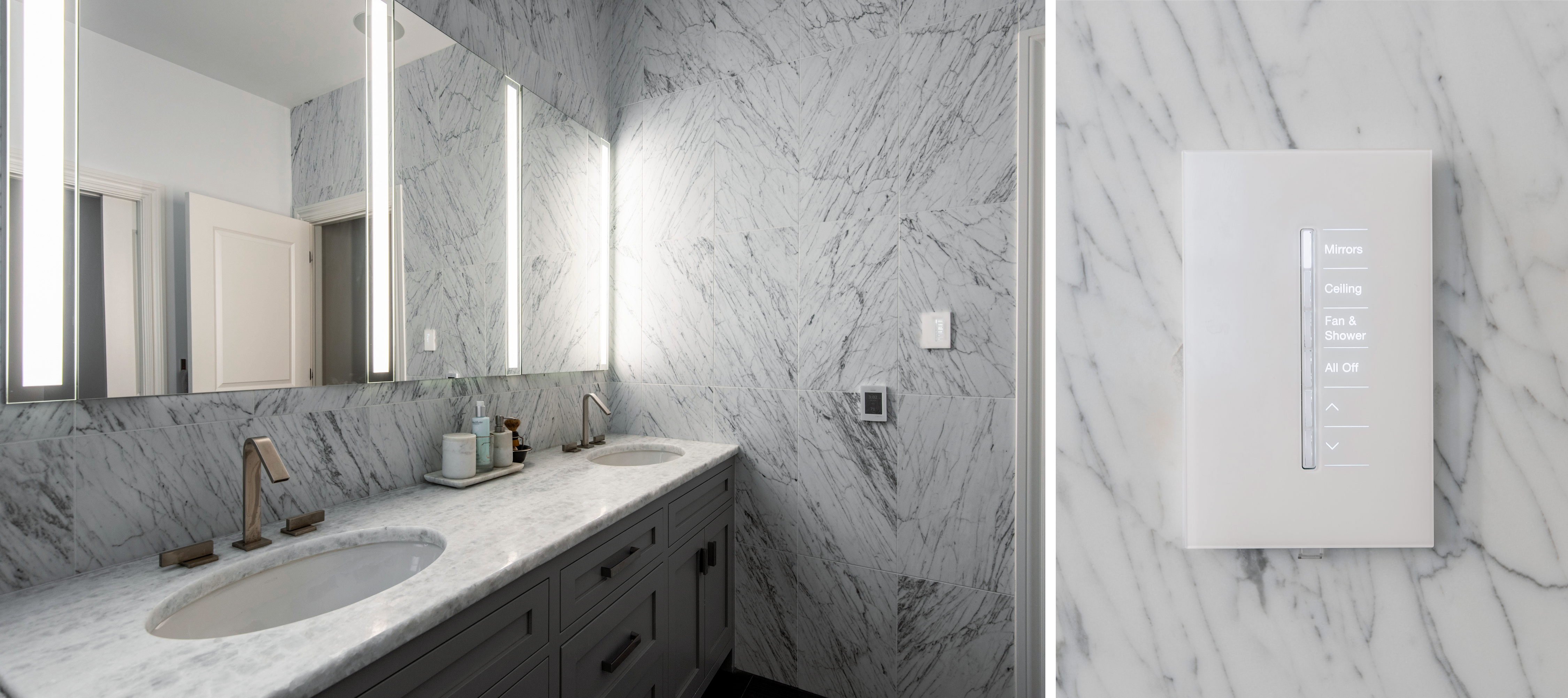 For control, we specified GRAFIK T dimmers as part of the Lutron Homeworks ecosystem. These enabled us to utilize best-in-class dimmers with beautiful colors and finishes like clear white glass that feel like an extension of the look and feel we achieved with the shades.
Additionally, these controls achieve seamless integration with every other part of the home. With a simple keypad on the wall (and your smart phone, too!), you can easily dim lighted mirrors, adjust the temperature, open or close your window shades, play your favorite music, and adjust the lights.
While the Lutron shades and controls were the cornerstone of the project, they raised the standard for every element in the home. These included discreet small aperture speakers that seamlessly match the downlights, a custom entertainment room, and more. The result was not only stunning, but the client was so thrilled that he recently asked us to help him with his vacation home, too!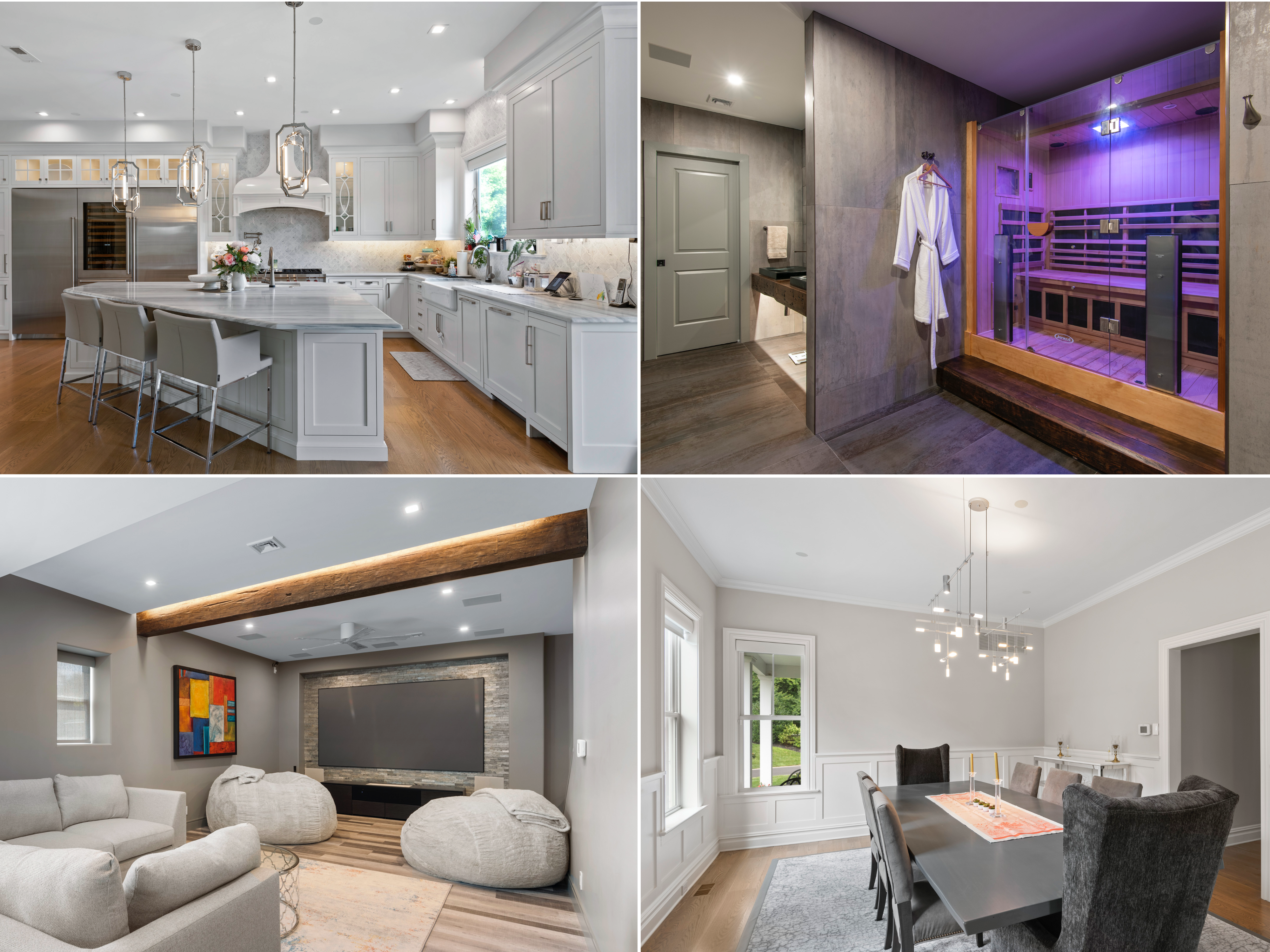 Powerful Back End Components
You'll love every beautiful detail like the flangeless ceiling speakers, and architectural glass keypads. This sort of technology required a sophisticated back end brain that's carefully programmed and configured in order to make daily use feel natural. That's why we selected the Lutron Homeworks control system, designed a powerful home WiFi network, and programmed seamless integration with distributed audio and more.
Make Your Next Home Magical
We'd love to help make your next project truly exceptional. Contact us to schedule your free discovery session right away. We work with architects and designers throughout Philadelphia, New Jersey, and beyond. We know you'll love the custom solutions we develop for you.