Project Spotlight: Industrial Home Gets Luxury Lighting and more
by Andrew Formica, on Mar 18, 2020 9:26:27 AM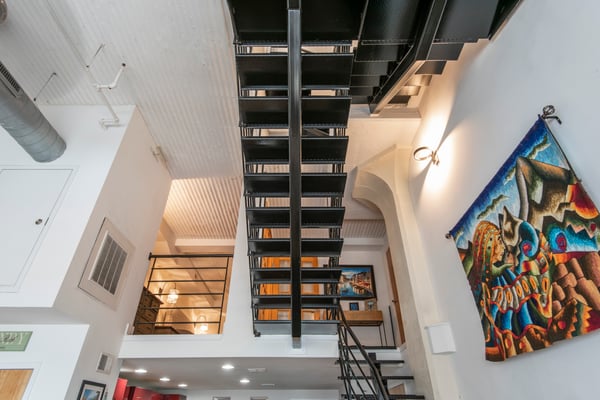 Improved lighting can mean different things to different people. To some it simply means control from their smartphones to create ambiance, while others think of new fixtures that make a statement in their style. For our recent project in Center City, Philadelphia it evolved into all of this and much, much more.
We were initially called in to address the controls—the usual voice control and wireless keypads on the walls that solve the problem where light switches are inconveniently located behind doors. We were impressed with the industrial design and the view from the windows so we knew we could really transform this space.
Carefully Selected Window Treatments
Lighting starts with natural daylight, so we began with the windows and automated shades. Light color fabrics reduce interior heat build-up and reflect more sunlight. Conversely dark color fabrics control interior glare more effectively and maintain a clearer view outside. We therefore selected a gray fabric with a sheer, open weave for the shades on the main windows. This particular selection preserves the amazing view, lets the sunshine in, and reduces glare when watching TV.
Additional Lighting With Style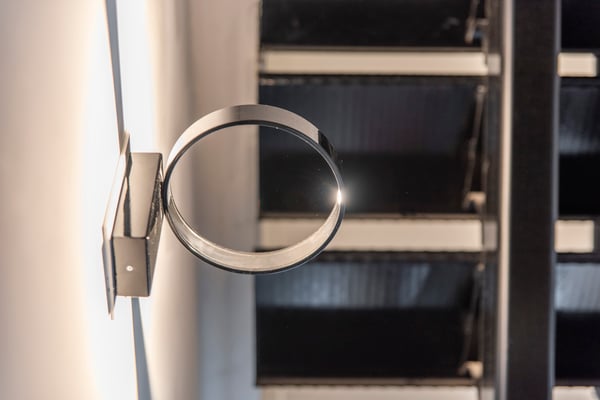 Next, we installed custom lighting fixtures throughout the home. These fixtures are not only dimmable and practical, but their shape and design enhance the style of the home.
Luxury Throughout the Home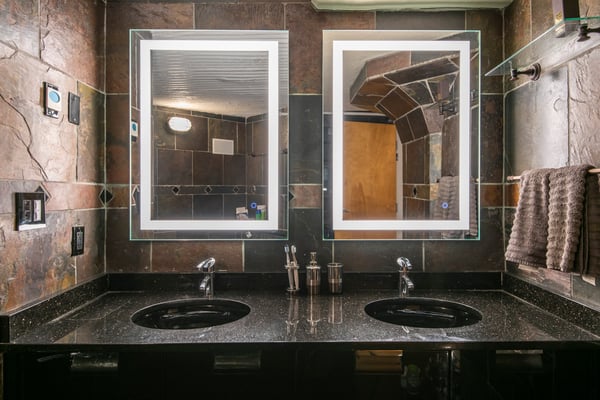 We were so excited to improve the lighting in this home that we couldn't stop short of the master bathroom. To this end, we installed a lighted mirror that really makes the room look stunning- and if you look really closely, you can see our in-wall shower speakers in the mirror!
Reliable and Easy to Use
Of course, the most important thing is that all of this is reliable and easy to use. Therefore, the client received an entirely new indoor and outdoor wireless network, with a wired foundation for reliability. Everything else was built on top of this: the lighting, whole home audio, the TV with surround sound, and temperature control. All of this is tied into a single system for ease of use and can be controlled via smartphone, voice, or new keypads on the walls. With a single command, the homeowner can close the shades, dim the lights, and jam to her favorite music.
See more on Houzz and follow us on Instagram.